Hello, I'm
Subhasis Biswas
Film Maker, Animator & Entrepreneur.
Founder & Director of
HIKUPTAH STUDIOS PRIVATE LIMITED
Success Story That Began With Friends
It's a great pleasure to announce about out short film "That Coffee". It'll release soon.
Finding my dream through reality.
Checkout my website. Full of energy and creativity will make your visit pleasant and amazing.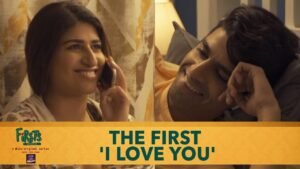 Portfolio
Watch Kabir & Janhavi stand up for each other & confess their feelings! 💕💑
Ft. #ShreyaMehta​ & #RohanKhurana​
#DiceFirsts4​ with love from Cadbury Dairy Milk Silk #ScoopIntoChocolateHeaven​
• Read More •
Dice Media | Firsts Trailer
First love is always the most special! ❤️ Live your first love like never before, here's the trailer of #DiceFirsts, presented by Cadbury Dairy Milk Silk
Watch Now
FilterCopy | Darpok Dost |
We all have a Fattu in our group 🤣 Check out our second Hatke video which is about friends that are always paranoid of everything. Be Hatke With Filtercopy Hatke
Watch Now
FilterCopy | When You Date An Aquarius |
You will always notice an Aquarius because they stand out of the crowd 😌 Ever wondered what it's like to date an Aquarius? Here's our new video on 7 things you'll relate to if you're dating an Aquarius.
Watch Now
Gobble | Food Aaj Kal |
When Aaj meets Kal what do you think will happen? Watch Viraj Ghelani and Sheeba Chaddha use the same ingredients to each make a dish from their generation! Let's take a trip down the memory lane, shall we?
Watch Now
FilterCopy | When Your Cousin Is Your Best Friend |
Cousins are like the ultimate built-in BFFs Watch on FilterCopy and share with all your cousins.
Watch Now